Jeremy Soderburg Pro Moonshine Wheels - 60mm/90a
$

36.00 Sold Out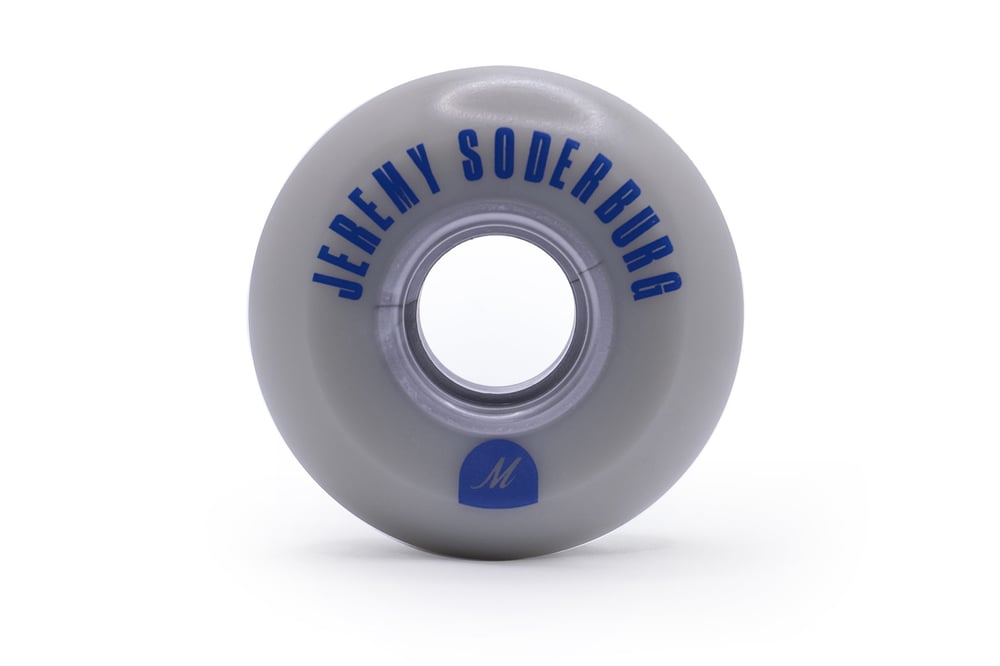 There's nothing more pure than that feeling you got as a kid, waking up on a Saturday morning and wanting nothing more than just to go out and skate with your friends from sun up till the street lights came on. Back then we all had dreams of one day being a paid professional skater, traveling the world, and if you were lucky enough, to have something with your name on it. Something that shows that all that work you put in, the sacrifices your parents had made taking you places, building you ramps, and buying you skate gear had paid off. For most people, sadly, injuries and life take their course, or perhaps even worse you get that far only for the opportunity to slip through your hands by no fault of your own. If you're reading this then you know this is all too common but we stuck around. We stuck around because theres nothing like that feeling we got all those years ago and no one I've ever met embodies that feeling more than my good friend Jeremy.
To this day, Jeremy is still the first friend I hear from every Saturday morning, calling up to organize a session or a pre-skate breakfast at Del Taco. His love for skating never faded, in fact for as long as I've known him, I've only seen him pour more of himself into it whether it be through finely tuning his tricks and style or producing countless film projects alongside our crew of friends. It's an honor for me to call him a friend and just as much an honor to present him and you all with his first Pro wheel from Moonshine.
Congrats Jerm! You deserve it, you have for a long time.
- Juan
Jermey's pro wheel is 60mm / 90a in Shark Fin Gray which features a slight green hue to it with LA Dodgers Blue lettering. It's profile has tapered rounded edges with a flat rolling surface making it a perfect all around shape for both anti rocker skaters and flat rocker skaters.
If these sell out they will also be available though your local bootlegger.
Wheels begin shipping to shops 11/17
www.themgoods.com
www.knightskate.com
www.rollerwarehouse.com
www.intuitionskate.com
www.nickleanddimela.com
US Shipping only for now. Contact your local skate shop and let them know you want the good stuff.
NOTE: All Moonshine wheels when ordered alone, will ship within 1-2 business days but when paired with custom products such as shirts and anti rockers which are made to order please allow 5-10 business days for production and shipping confirmation. We appreciate your support, thank you.
Share